Crimson King Norway Maple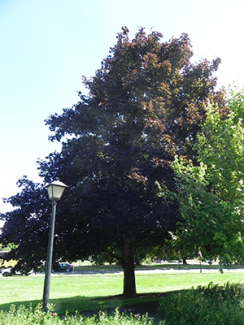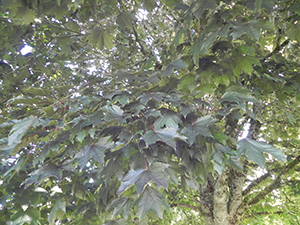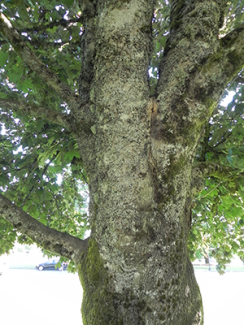 Species
Acer platanoides 'Crimson King'
Family
Aceraceae
Campus Location
East of Vietnam War Memorial along Sid Snyder Avenue
Native Range
Garden cultivar
Description
Beautiful, dark crimson red foliage in spring, summer and fall.
Deciduous, with a typical height of 65 to 100 feet and a trunk diameter of 5 feet.
Susceptible to verticillium wilt, which is usually fatal.
Landscape uses include specimen, shade tree and street tree in areas with a large amount of space for its roots.
History and significance:
The Crimson King variety of the Norway maple was introduced in the United States in 1947. It originated as a garden cultivar.
Other Resources