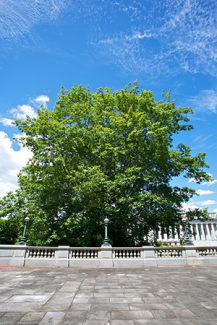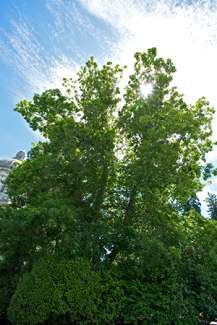 Species
Quercus rubra
Family
Fagaceae
Campus Location
Northwest corner of the Legislative Building
Native Range
Midwest and eastern United States
Description
Deciduous, typically growing to 90 feet tall.
Susceptible to bacterial leaf scorch and borer infestations.
Landscape uses include shade, specimen and parks.
History and significance:
Red oak is one of the finest woods for building material, flooring and furniture, and it's an excellent source of heating fuel. It's also used for tanning and dying cloth, and its acorns are a good source of nutrition for wildlife.
Other Resources