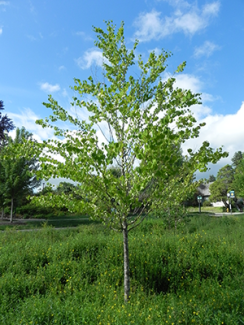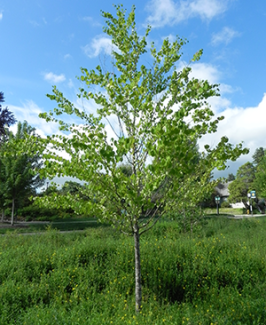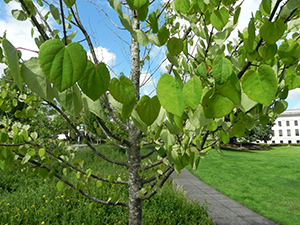 Species
Cercidiphyllum japonicum
Family
Cercidiphyllaceae
Campus Location
Sid Snyder bioswales
Native Range
Japan and south central China
Description
Deciduous, growing 40-60 feet tall and 20-40 feet wide.
No serious susceptibilities known.
Landscape uses include specimen, street tree, parks and shade.
History and significance:
Katsura trees flourished 1.8 million years ago in North America and Europe but went extinct on both continents after the Ice Age. Its soft, white wood is used in cabinetry and paneling.
Other Resources